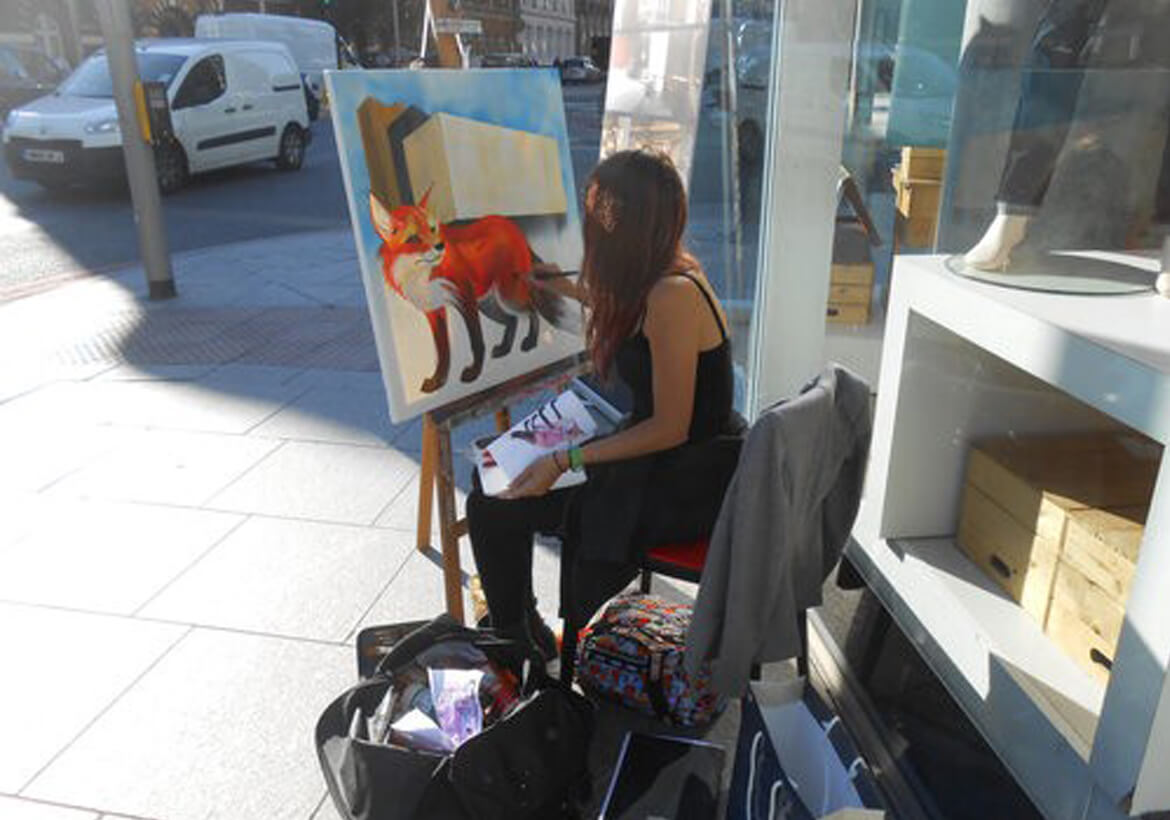 Live Painting For Hilton Hotel
The photos displayed are a few images from a three-day live painting session on the streets of London in September 2015.
All in aid of a bit of exposure for the new Hilton Hotel near Bankside. I sat on a corner along Southwark Street near London Bridge. I battled the wind (yes the easel did fall over and broke, unfortunately, but I got through it ha) for about 11 hours in total, a completely different work environment than usual, but I completed a canvas that depicts the new building and a massive fox…
'A FOX? Why is there a fox?'
Well, it is a fox-themed hotel, and the story goes that a fox was their first customer! When they were building this new hotel, a fox was found sleeping inside. How lovely!
This modern 5-star hotel with a bronzed–metal facade is a 6-minute walk from Southwark tube station and a mile from the London Eye. Foxes are so much a part of city life that it's nice for once to see them celebrated. They may have a bad reputation but they're a little misunderstood creatures. All animals deserve to be protected even the wild ones.
A